One of the great things about the new Sigma (DP) Merrill cameras is the incredible amount of microcontrast they can deliver. The combination of the Foveon sensor and a perfectly matched lens make this happen. Unfortunately it has one drawback, portraits can look less flattering… But there is a simple way to fix this.
In Sigma Photo Pro you have control over the amount and the kind of noise reduction to be applied. Choosing here wisely will lead to much more pleasing portraits.
–In Sigma Photo Pro there are 5 positions for the "sliders" in the noise reduction tool. I named them simply 1 to 5 from left to right.–
The default settings
Chroma 3, Luminance 3 – the default
At this setting everything is visible like skin pores, small hairs, blemishes, molds and skin imperfections. This might work well for portraits of people with a lot of stories to tell through their face. But for the beautiful women I like to surround myself with this is not really acceptable.
From experimenting with the noise reduction sliders I've found that chroma noise reduction emphasizes especially blemishes and larger skin imperfections. By dialing it down the skin looks considerably cleaner.
The luminance noise reduction on the other hand has a big impact on the details. By increasing the amount of Luminance noise reduction the skin gets softer and things like skin pores become less prominent.
More settings
Below I show a few more combinations and what effect it has on a portrait. Be sure to click on them to see them bigger.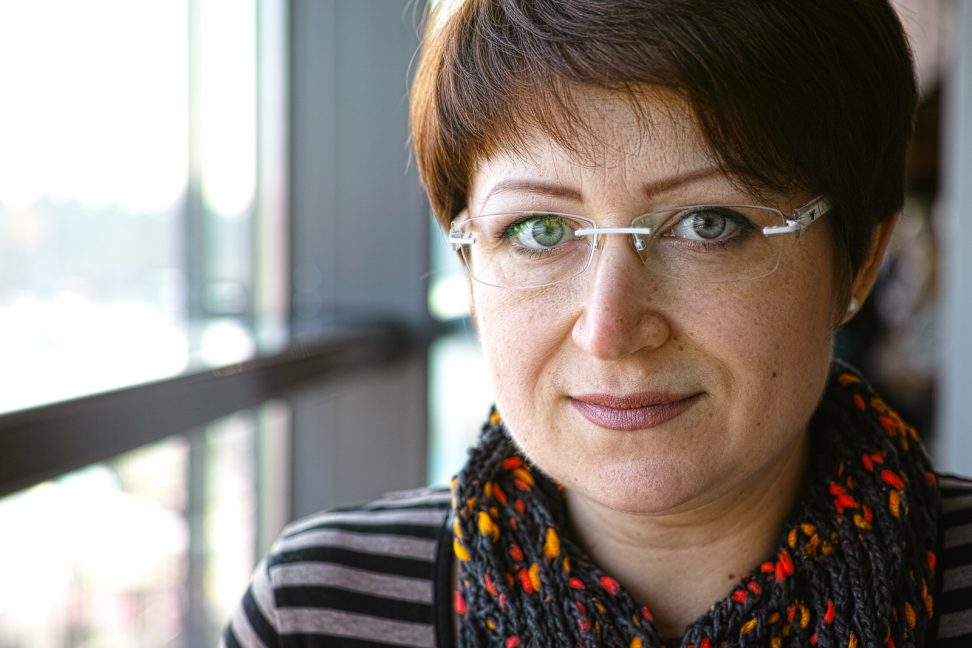 Chroma 5, Luminance1
Ultimate detail and microcontrast. Useful for portraits of street fighters probably but not so for beautiful women.
Chroma 3, Luminance 1
Dialing down the Chroma a bit gives it a slightly more pleasing look. But it still is too detailed for my taste.[/one_half_last]
Chroma 1, Luminance 1
Much more pleasing and incredible detail. Amount of detail is maybe a bit much though for women. But this could be a very useful setting for male portraits.
Chroma 1, Luminance 3
Now we are getting closer to a pleasing setting. Still a great amount of detail but the skin is already much smoother.

Chroma 1, Luminance 5
Very soft skin, might look a bit too much smeared though.

Chroma 3, Luminance 5
Looks quite similar to the previous, a lot detail gets smeared. Personally I like this less as you start to see more blemishes. Difference is subtle though.
Chroma 1, Luminance 4
My favorite setting. Detail and smoothness go hand-in-hand here. There is still plenty of detail but it is all much more pleasing.
Final note
Of course everyone has a different idea about how a portrait should look. But I hope this article gives you a bit of insight in the behavior of the noise reduction tool. I would advise you to experiment a little and find out what works best for you. Oh and it does not only apply to portraits of course. I've found for instance that my favorite portrait setting also does a great job at smoothing out some busy bokeh. Happy shooting!
PS.
The beautiful woman in the photo I used is my lovely girlfriend and soon to be mother of my child Olga Vasilkova. We met through our mutual love for the Foveon sensor and now almost 7 years later we are looking forward to receive the greatest gift on this Earth, sweetheart I love you!